If you are planning to buy a house in Spain and require financing to do so, it is undoubtedly a good idea to get pre-approval for a mortgage before you start seriously looking at properties to buy.
In Spain it is possible to get a mortgage pre-approved, or a mortgage in principle, without actually having chosen a property to purchase. Indeed, it makes much more sense to get pre-approval of your financing before you even start thinking about viewing houses, and here is why:
Main advantages of getting pre-approval for a mortgage in Spain
1 – You will learn what mortgage options are available in Spain (click here for an article on variable and fixed rate mortgages), the costs involved and how much you will require in savings. All of this together will give you a clear idea of your real budget, which you must have before you start selecting properties to view. This will save you time, which is definitely of an essence while you are in Spain, and potentially disappointment as well, as there is nothing worse than falling in love with a beautiful villa in the Spanish countryside only to find out later that you cannot afford it.
2 – Once you have your mortgage pre-approved, and providing your financial and employment situation remains unchanged, it is highly unlikely the bank will change their mind, which gives you the peace of mind to go ahead and make an offer on your chosen property immediately after you have viewed it. The property market moves quickly in Spain, so if you are not in a position to put down a deposit to reserve a house straight away, chances are someone else will buy it while you are away crunching the numbers and waiting for confirmation of your financing.
3 – Having a pre-approved mortgage also shows that you are a serious buyer and, as such, real estate agents and sellers are much more likely to want to show you their properties.
As you can see, obtaining a pre-approved mortgage before you start viewing properties in Spain is highly recommendable, but what do you actually need to do? Let's take a closer look at what is required to get a mortgage pre-approved in Spain.
When should I start the process to get my mortgage pre-approved?
You should contact your mortgage advisor in Spain a month or two before you actually visit the country with a view to having your mortgage in Spain pre-approved before you arrive. You do not need a Spanish bank account or a NIE (Spanish fiscal ID) at this stage. In fact, it is better to do both these things while you are in Spain and once you already have your mortgage pre-approved and know which bank you are going to work with.
How does the pre-approval process start?
The first thing you have to do is provide your mortgage advisor with the following information so he or she can send you an initial mortgage simulation:
What price is the property you are aiming to purchase?
​How much would you like to finance?
Alternatively, how much are you looking to invest from savings?
Your age?
In what country and currency are you receiving income?
​In which region of Spain are you looking to buy?
*Note: Banks in Spain will require more information and documentation than a bank in your home country, as Spanish banks do not exchange information with other banks abroad or use a universally recognised credit rating system.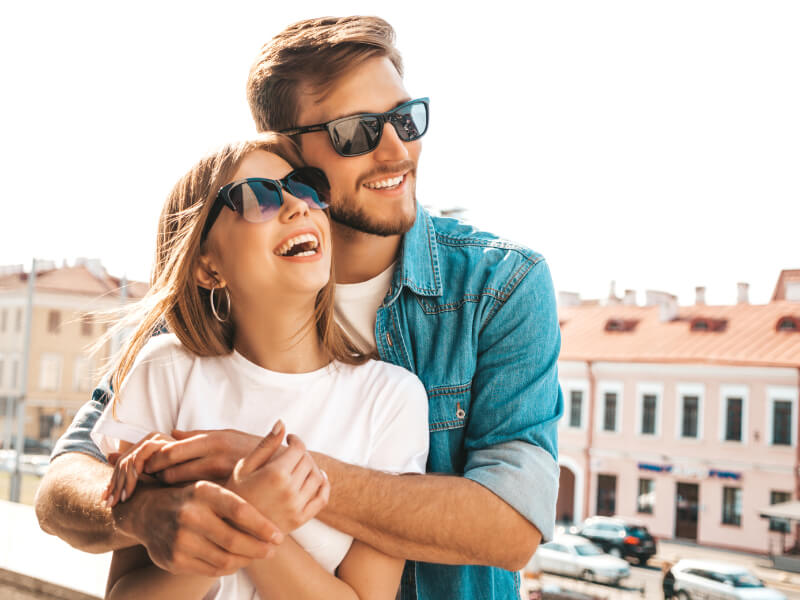 What documentation do I need to provide to get a Spanish mortgage pre-approved?
The documentation you may need varies depending on your employment situation and other variables, but you will certainly be required to provide identification in the form of your passport (and NIE if you already have this), proof of your income, proof of your outgoings and proof of your savings. Further documentation will be required in the case of freelance workers and business owners.
Your mortgage advisor knows what documentation the different banks in Spain request for different situations and it is their job to understand your financial position and fully document it in order to submit applications to several banks and find you the most competitive offer of financing that best suits your needs.
* Note: It is of the utmost importance that you are transparent about your income, outgoings and savings with your mortgage advisor. Any undisclosed information coming to light later in the process could result in the bank withdrawing their mortgage offer.
Once your mortgage advisor has received all the documentation, you should have an offer from a bank in the following 5-10 workings days. This timeframe does depend on each bank and also on the complexity of your finances. In some cases, especially if your need for financing is urgent, pre-approval can be achieved in 48 hours, while for others such as self-employed freelancers, the process can take 2-3 weeks.
Your bank will honour the conditions of your pre-approved mortgage for 1-2 months depending on the bank, but in all cases interest rates will be subject to review every 2-4 weeks. If it takes you longer to find the house of your dreams, don't worry. It is a very straightforward procedure to have a bank renew its initial offer of financing.
*Note: In the current economic environment, interest rates are changing rapidly so make sure you are aware of the rates that apply to your pre-approved mortgage if you are planning on making an offer on a property.
Just how much of a guarantee is a pre-approved mortgage?
A pre-approved mortgage gives you the certainty that a bank is happy to give you financing to purchase a house and will honour the conditions in the offer they have made you for a period of time providing your financial and/or employment situation does not change (you may need to provide further documentation to update the information if more than a month passes after pre-approval has been granted).
The only other circumstances that could change the conditions of your pre-approved mortgage are any legal issues with the property or the bank valuation (i.e. if your property is valued by the bank at a lower price than the one you have agreed with the seller, the bank will base their mortgage on the valuation, rather than the purchase price). A mortgage in Spain is not officially set in stone until the bank has submitted the European Standard Information Sheet (FEIN in Spanish) to a notary. This generally takes place a month prior to completion of the purchase.
The process from the moment you get your mortgage pre-approved to completing your purchase at the notary can take between 5 and 10 weeks.
Got any questions about pre-approved mortgages?
Don't hesitate to contact Hipoteken for a no-obligation chat with one of our experienced specialists.
You can call us direct on (0034) 960 599 967, email us at info@hipoteken.com or fill in the form on our Contact page.